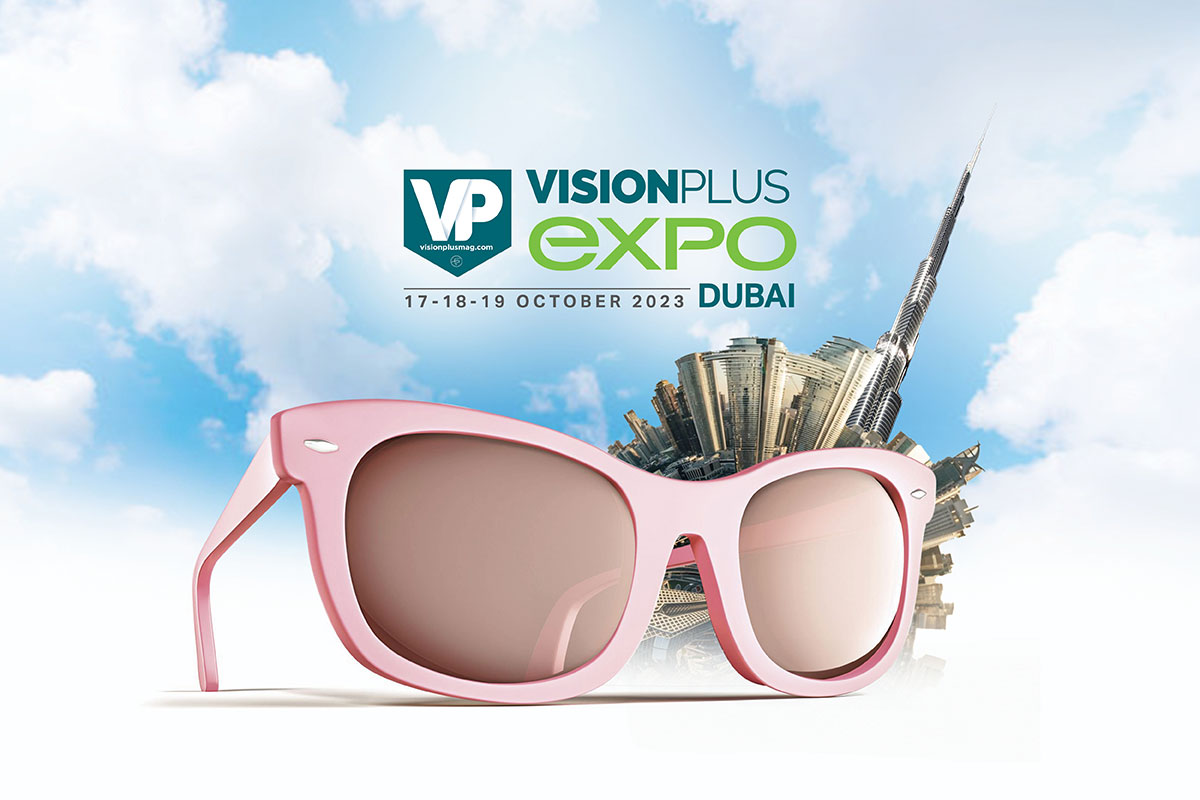 VisionPlus EXPO Dubai:
Global Eyewear Buyers Are Headed To Dubai. Here's Why!

Discover the central destination for the connoisseurs of eyewear! With VisionPlus EXPO in Dubai, connect with international buyers, showcase your products, and establish profitable collaborations.
With the last three editions of the VisionPlus EXPO, Dubai has been well established to truly become a central destination for eyewear enthusiasts. Dubai's vibrant city has been known to host international exhibitions and trade shows, attracting industry professionals from across the globe. With this being said, last year, the VisionPlus EXPO welcomed visitors and exhibitors from 68 countries and this number is only expected to rise higher for the show for 2023.
Visitors from across Europe, Middle East, Africa and South Asia are set to converge at the global financial hub that is Dubai. As a brand owner, staying ahead of the curve is more crucial than ever in today's day and age. The VisionPlus EXPO gives exhibitors just that! Get the opportunity to showcase your eyewear products, equipment and machinery to a crowd of customers who are waiting to network with your brand.
With Dubai being a melting pot of cultures, discover international buyers and connect with industry professionals, share knowledge, exchange ideas, and build lasting relationships. The city's strategic location between Europe, Asia, and Africa makes it easily accessible for attendees from all continents. The event is bound to have a concentration of interested and excited buyers which will inevitably create an environment teeming with potential collaborations and lucrative connections.
Choosing to exhibit in Dubai means capitalizing on an opportunity that shouldn't be missed. The concentrated presence of opticians and customers from diverse markets creates an unparalleled platform for expanding your customer base, increasing brand visibility, and generating significant business leads. By showcasing your products in Dubai, you position your brand as a global player, signaling to potential buyers and customers that you are at the forefront of the industry.
Discover the compelling advantages of exhibiting at VisionPlus EXPO 2023:
– Expand brand reach into thriving Middle Eastern, South Asian and African markets.
– The expo plans on welcoming visitors from over 70 countries, unlocking global business opportunities.
– Get the opportunity to showcase your brand alongside the industry's finest.
– Experience the vibrant diversity of international pavilions, featuring a captivating lineup from renowned countries such as Germany, France, Italy and China
Don't miss out on this golden opportunity to elevate your business to new heights. Hurry and book your spot at the VisionPlus EXPO 2023. Dubai is where global eyewear buyers are headed, and you should be there too!
---
VisionPlus EXPO 2022 Exhibitor Reviews
For more details visit: vpexpodubai.com
To exhibit, contact : JASBIR BOLAR
jasbir@fourplusmedia.com | +97150 8886436