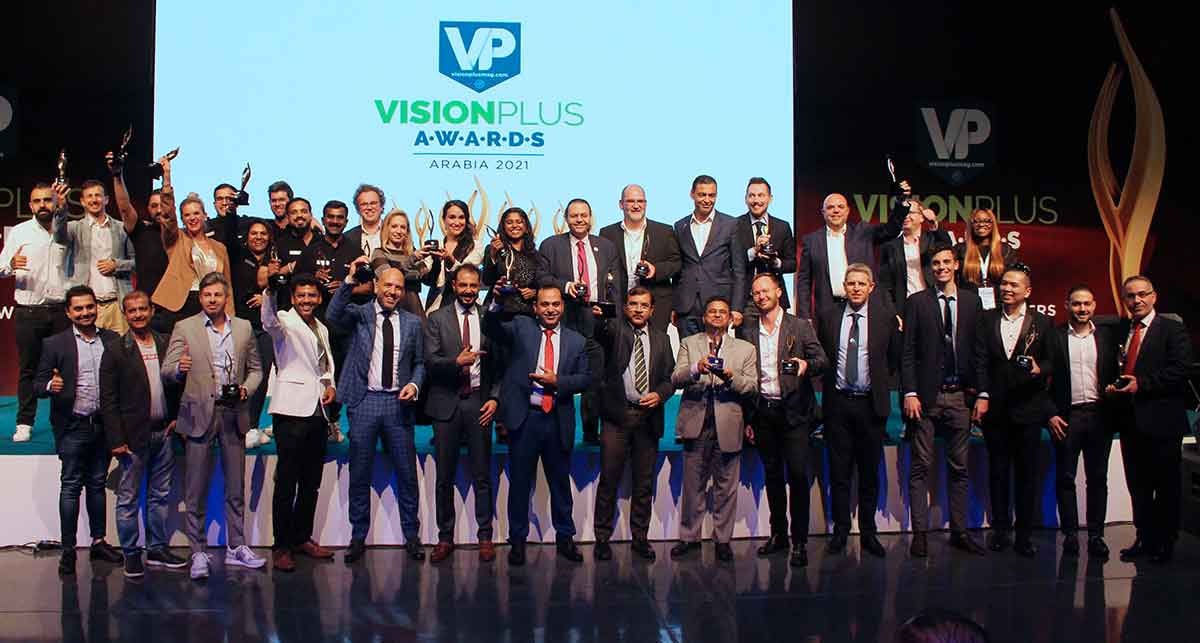 VisionPlus Awards Night
Glamour, Glitz and Glory!
VisionPlus Awards 2021 was a grand celebration loaded with fun and entertainment. On the second day of the VisionPlus EXPO, the Festival Arena in Dubai was lit with the spirit of celebration as opticians from across the globe eagerly waited to watch the winners of VisionPlus Awards walk away with the trophies.
The event started with Mr. Siraj Bolar, Editor-in-Chief, VisionPlus Magazine, welcoming the guest and lauding the encouragement that the seventh edition of the awards programme received in terms of participation from leading brands across the globe. This was followed by the MC delivering a special speech of thanks for the esteemed jury members for their contribution and the support that they lent to ensure the success of the programme.
One after the other, winners were announced in each of the categories. There were some surprise elements as well – like the awards being presented in Most Outstanding Stall Design at VisionPlus EXPO 2021, Most Outstanding Brand at VisionPlus EXPO 2021 and the Most Outstanding Product at VisionPlus EXPO 2021, categories. Yes! Participants in these categories were judged during the VisionPlus EXPO itself. Indeed, what a way to celebrate the integration of the VisionPlus Awards into the VisionPlus EXPO! Various entertainment events were also lined up for the night ensuring that the guests enjoyed every bit of the ceremony.
It all concluded with the host and the attendees, bidding adieu with a promise of setting new benchmarks with the next edition!