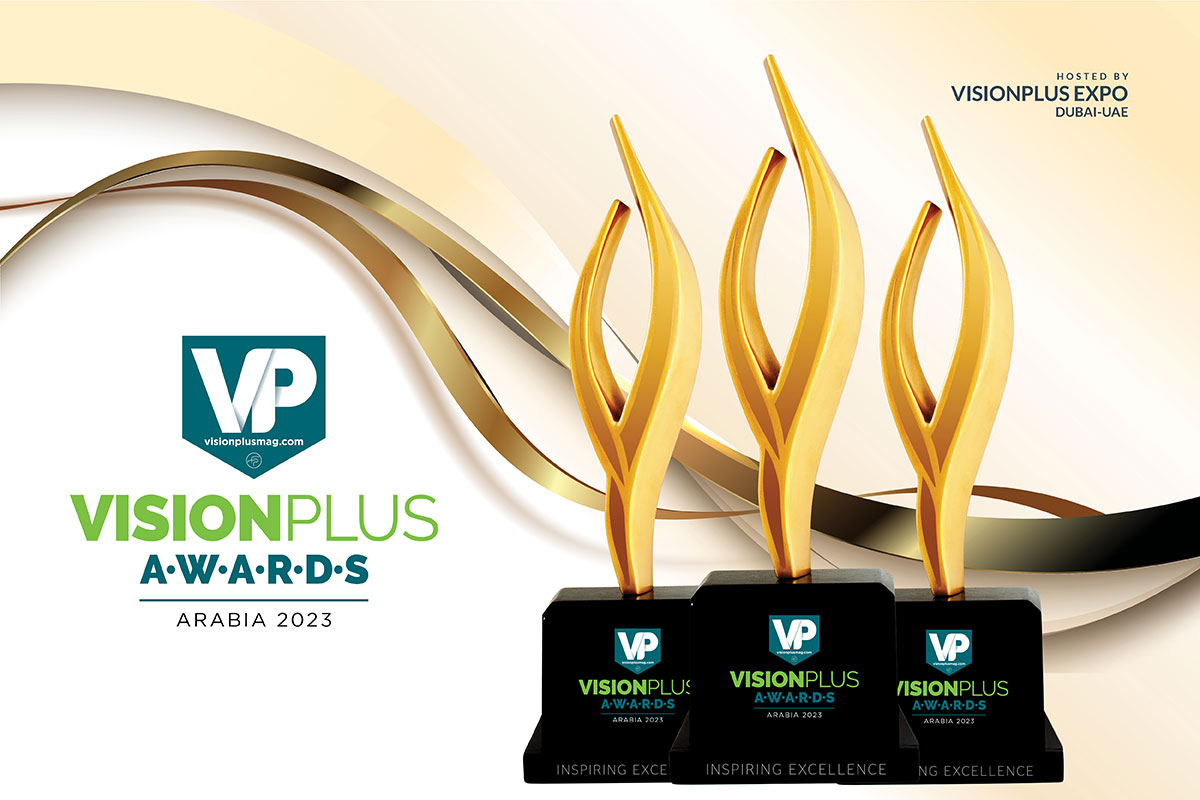 VisionPlus Awards :
Celebrate Eyewear Excellence at VisionPlus Awards
Recognising excellence in the eyewear industry, the VisionPlus Awards offer global brands a golden opportunity to achieve recognition and success. With a diverse range of categories and a rigorous nomination process, participants get the opportunity to become seen by the biggest players of the optical industry.
For eight editions, the VisionPlus Awards have stood as the grandest awards show for global eyewear brands in the Middle East, honouring the very best in the industry. With an impressive lineup of over 19 categories, carefully classified by product and price range, these awards offer every brand the golden chance to achieve great acclaim and success.
The VisionPlus Awards follows a rigorous nomination process to ensure fairness and transparency. A formal nomination will take place wherein top opticians of the MENA region will be evaluating the products sent in and will follow a rating process for each entry as per the specific criteria within each category. Once nominated, these products will then be voted for by eyecare practitioners across the region.
Participating in the VisionPlus Awards provides brand owners with a remarkable opportunity to gain recognition from the crème de la crème of the industry. By being a part of this prestigious event, participants, nominees, and winners can capture the attention of influential industry leaders, paving the way for valuable collaborations, partnerships, and amplified brand exposure. It's a chance for eyewear companies to elevate their brands to new heights and establish connections that can shape the future of your business.
In an exciting addition, the VisionPlus EXPO is also bringing the prestigious 'YOU&EYE' Awards to Dubai for the first time. For over seven editions now, these awards have been recognized as the inaugural and exclusive awards for optical retailers. These highly coveted accolades have been a testament to the remarkable contributions made by industry stalwarts across a diverse range of categories. This signifies that products will not only gain exposure among fellow brand owners but also capture the attention of optical retailers worldwide.
Submissions to send in your entries for the VisionPlus Awards are now open. Participants must remember that the last day to send in their entry submissions for the awards is the 31st of July 2023.